Parental Survey - June 2021
Parent and Carer Questionnaire June 2021
To Parents and Carers,
Please take a few minutes to share your views about our school. We value parent and carers' opinions greatly and the overall picture of responses, together with all individual comments will be considered as we plan for further school improvements in the coming year. Please complete one survey for each child who attends Netherton. A summary of the views of parents as a whole will be reported back to you by the end of term.
https://forms.office.com/Pages/ResponsePage.aspx?id=UncKHY6Y_kWwroEHn2wRt_2U-KVoMBJDhMFkcvW9THlUMFRQTzNGRUpFOUlBRlNMTUxNSFFWQ1I1Sy4u
The link to this form is also available on the school website at www.netherton.co.uk. When you complete the form on line via the link or QR code your information will come straight to the school. Printed copies of this questionnaire are available from the school office. There will be a 'prize' for the year group with the greatest proportion of surveys returned!
Please complete your questionnaire by Friday 9th July so that your feedback and comments can be reported to Governors at the next Full Governing Body meeting.
Thank you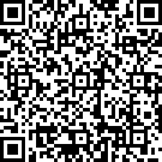 Highbridge Road, Netherton, Dudley DY2 0HU
01384 816895
info@netherton.dudley.sch.uk